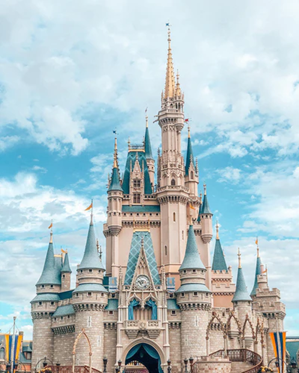 Going to parks in Orlando is the perfect plan for a great vacation with your kids. You can for sure find one of your child favorite movie characters in one of the parks like Magic Kingdom or Universal Resort. And what can you do to make these moments even better?
            First of all, you must choose between one of the parks. Universal and Walt Disney are both great choices of parks for a great experience. You should also consider your kid's age and preferences.
            Furthermore, you should plan you vacation. Knowing how you will get there, planning your days and learning more about the parks and getting tips online is a great idea to have the best of the trip. Learn step by step about how to make great memories at Universal Orlando Resort and Walt Disney World.
1. Plan a thematic day for revealing where the vacation will be
No matter which park you choose, going to Orlando is a dream for most kids. Plan a thematic day with their favorite food, some clothes and even balloons designed with the theme of the ark where you guys are going. Make the revealing itself a special moment!
            You can have the tickets hidden somewhere your kids will find. They will for sure be emotional when they find out they are going to parks in Orlando! Disney World is usually their favorite, and other ones like Universal Resort will be a great adventure together too.
2. Look for online tips for better experiences
If you want the perfect trip, look for travelers and for online tips about the road, the park, the hotel and all the details about your trip. There are always people sharing special tips and secrets they found in Orlando parks that will make your experience even better.
            Have in mind how many days you will spend there and create a schedule considering this time range. You will have to prioritize the activities, parks and places you want to go the most.  Universal Orlando Resort and Walt Disney World can be crowded very often, so consider the time spent in line when planning your activities. You will also want to know how to entertain your kids while waiting.
3. Invite friends or family over
Going to a thematic park in Orlando is an unique moment. You can share it and plan together with friends or with relatives if you want to have more people around. It is a good idea, specially if you want to have other kids around. It means a lot of work, but a lot of fun too! Good moments are meant to be shared.
4. Try not to go on busiest days
Magic Kingdom at Disney World, Universal resort, and most parks all over the U.S. are usually busier during Saturdays. Try not to go during the busiest days so that you can enjoy the most with fewer waiting lines. Be sure all attractions you want to see are working on the chosen day.
The price for Disney World tickets is the same whether you buy them online or at the gate. However, buying tickets for Disney World or for Universal Resort online saves you a lot of time. It also allows you to buy packages, which are usually cheaper than individual tickets at the gate.
There are things only early risers can see on those thematic parks. Welcome song-and-dance during the opening is one example of a magical moment you might lose if you do not get up early. Have an strategy in mind to get your family out of bed early and you might even be selected as the Family of the day, having a experience of honor at Magic Kingdom or in another park you are at. The parks will look completely different with fewer people!
7. Plan your trip in advance
Traveling with kids has its challenges. That is why you will for sure want to plan your days in advance. That does not mean you cannot allow yourself to new things, but it will be easier if you have a plan in mind. Make a list of everything you have to pack and weigh what is better to take to your trip and what is better to rent in the parks in Orlando.
There are several things you can consider renting. Renting a car, for example, might be a good idea in order to have more space while traveling. You can also rent other items so that you won't need to carry so many things. Remember: traveling with kids doesn't need to be a task. Take less things so that you have less to worry about and to carry. Allow yourself to have fun too!
Did you know Disney World and other parks have specific strollers allowed? You need to follow their specifications, mainly in size, so that you can go in there with a stroller. That is why you should consider a stroller rental.
            Also, a stroller can mean a lot of space in your car. Furthermore, you will want a stroller that is specially thought to fit in the places of the park. Renting a stroller is a great idea if you want to have a comfortable and delightful experience. Get rid of heavy items and improve your traveling experience!
We have the best strollers
Find the perfect strollers for rental in your vacation. Be sure your stroller will be allowed in the park and that it is comfortable for your kid. We have the best options to make your experience in Orlando Parks even more unforgettable!
Learn more about stroller rental in Orlando Parks right now.
Rent a stroller right NOW! Choose your best option: